Terry Cloth Wristbands & Headbands
With tons of exciting embellishment options, let us do the "wrist"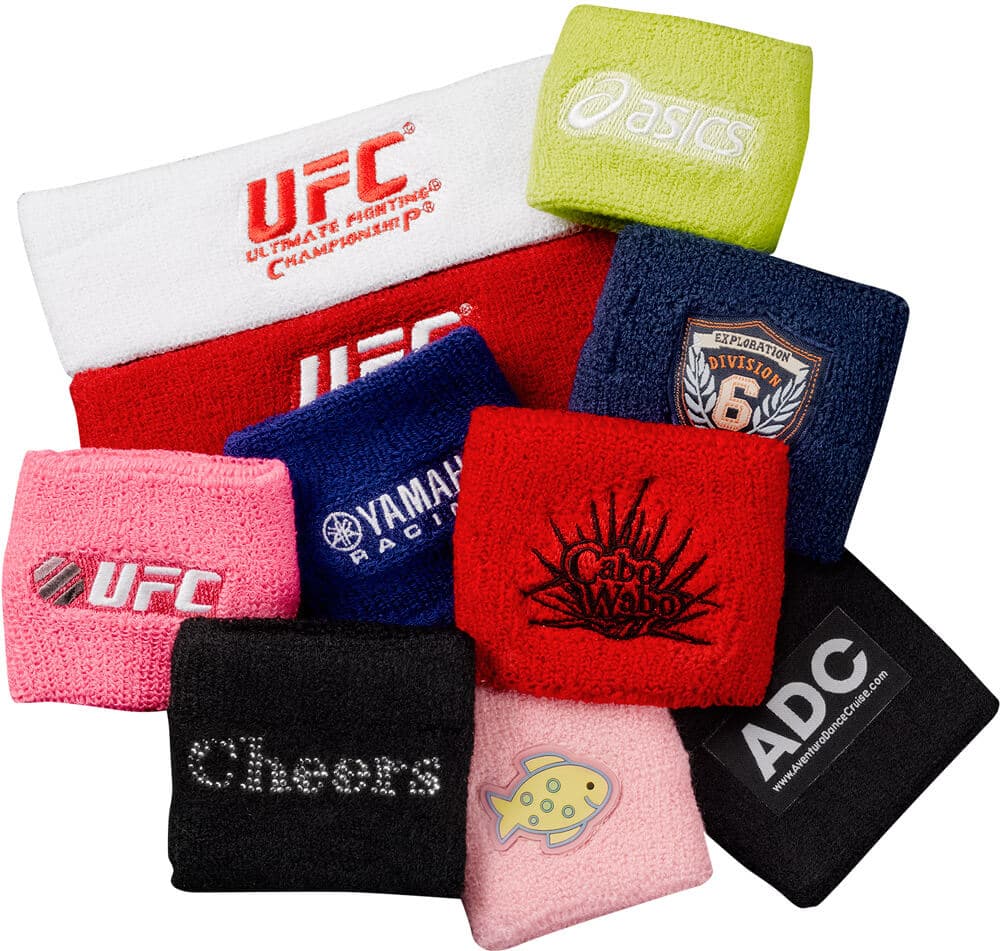 Soft Terry Cloth Wristbands and Headbands are everlasting and used by Athletes, Sports Enthusiasts, Promotional use and more!
Not only do we offer Embroidered embellishments, but woven labels, screen-printing, rhinestone/nailheads and more! Ready for a quote? Let us do the "wrist!"
Minimum: 500
Quick Terry Cloth Wristbands & Headbands Quote
Enter in your product information below, and we will have a quote to you within 24 hours. It's that simple!
WHY NOT LET US MANUFACTURE YOUR CUSTOM PRODUCTS TODAY