Soft PVC/Rubber and Metal Keychains
Truly custom keychains in all shapes & processes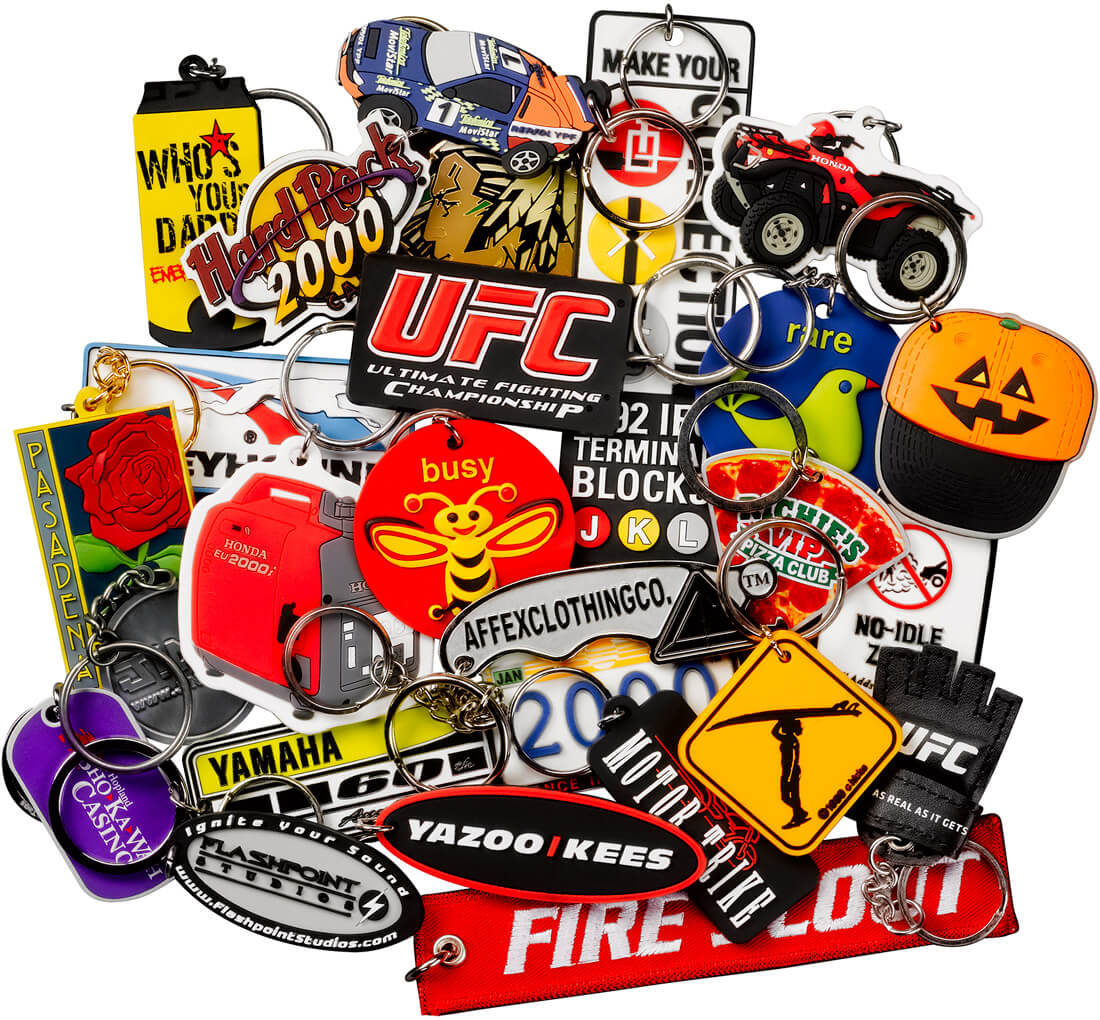 Whether you crave a soft Precision-Cut Rubber Keychain or a Molded Metal Keychain, our 30 years' experience has made us the gold standard in Custom Keychains.
We are ready to quote when you are!
Minimum: 300
Quick Keychains Quote
Enter in your product information below, and we will have a quote to you within 24 hours. It's that simple!
WHY NOT LET US MANUFACTURE YOUR CUSTOM PRODUCTS TODAY