Licensed Products
Let us confidentially make your custom licensed products and accessories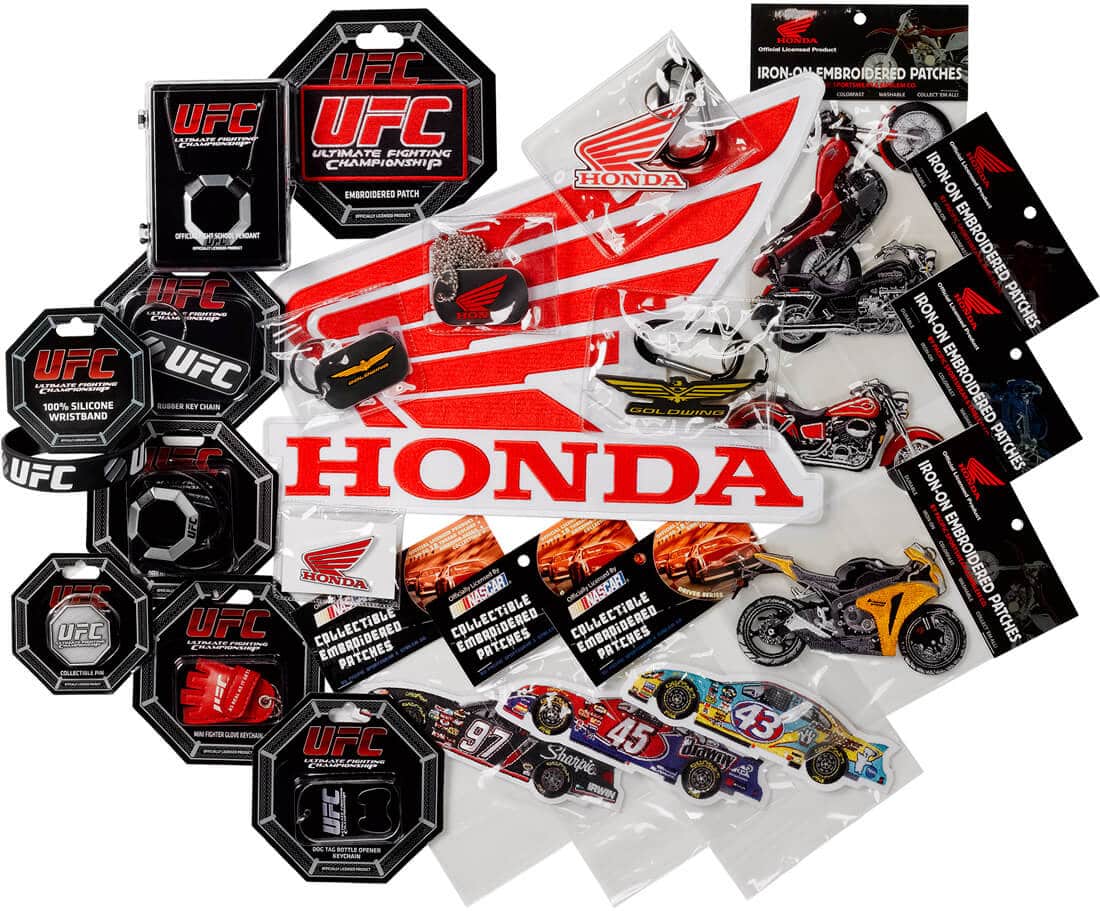 For many years, licensees and companies have trusted Pacific Emblem to make their production for various custom branded and licensed products.
From design to sampling to manufacturing to shipping, we know how important getting the products right the first time are. We also offer packaging, UPC Code placement and more.
With limited time in some cases, we know that your priority is special pricing, early deliveries and superb quality. We will work closely with you and bring your branded and licensed products to life.
PAST LICENSES WE WORKED WITH INCLUDE:

*Pacific Emblem Co. is not currently a licensee of any of the above companies and currently do not sell any product relating to these brands.
These are listed to show that we have the design/manufacturing and distribution to work with brands such as these.
Quick Licensed Products Quote
Enter in your product information below, and we will have a quote to you within 24 hours. It's that simple!
WHY NOT LET US MANUFACTURE YOUR CUSTOM PRODUCTS TODAY