CUSTOM SILICONE & TERRY CLOTH WRISTBANDS
We make custom 100% silicone wristbands and terry cloth wristbands. Perfect for teams, promotional, giveaways, and fitness company who want custom branded wristbands and headbands. We offer custom wristband and headband solutions for any creative need.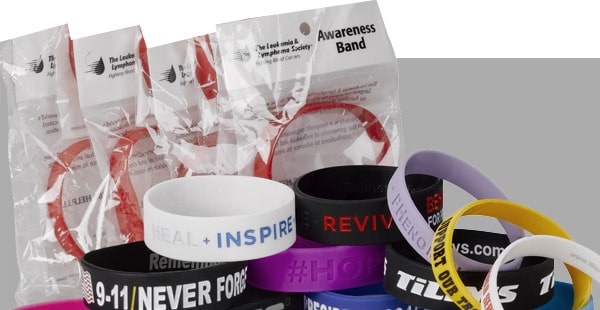 Silicone Wristbands
Genuine 100% silicone. Offering Debossed, Colorfilled, Screen-printed, Embossed, Rhinestone studded, Glow, Reflective and more.
WHY NOT LET US MANUFACTURE YOUR CUSTOM PRODUCTS TODAY