Dog Tags/Dog Tag Bottle Openers
Metal Dog Tags, Keychains & Openers in standard and custom shapes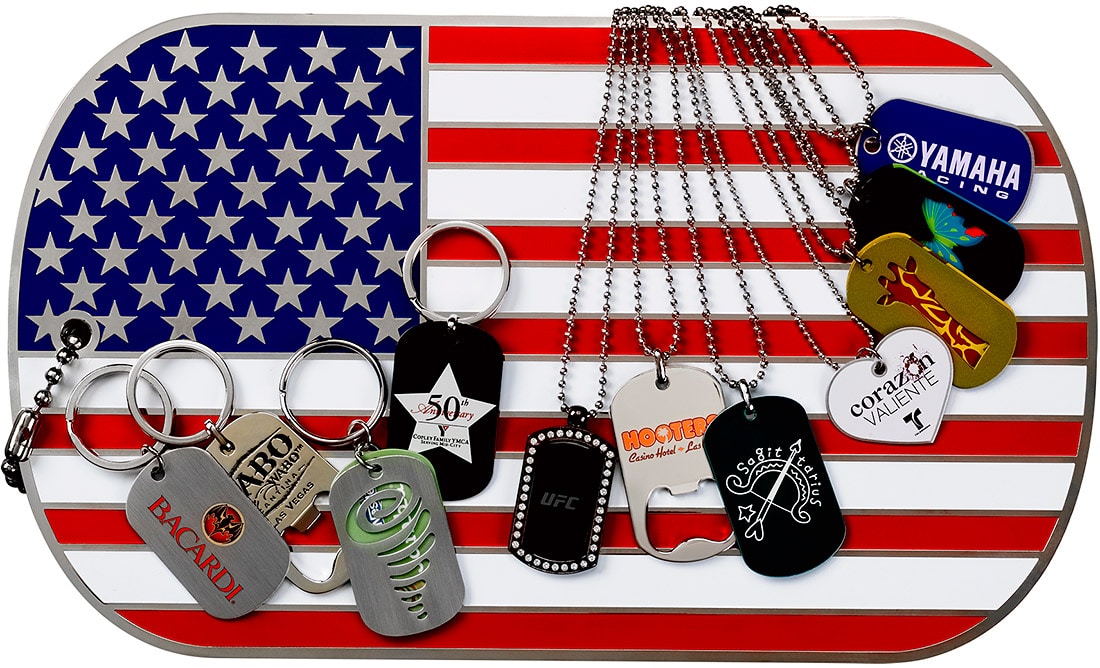 Our Dog Tags, Dog Tag Keychains and Dog Tag Bottle Openers are waiting for you to take them and run!
We offer so many metal dog tags, your head will spin!
Minimum: 300 dog tags
Quick Dog Tags Quote
Enter in your product information below, and we will have a quote to you within 24 hours. It's that simple!
WHY NOT LET US MANUFACTURE YOUR CUSTOM PRODUCTS TODAY