StickerDOMES™
From Hard to Flat surfaces, we have you covered!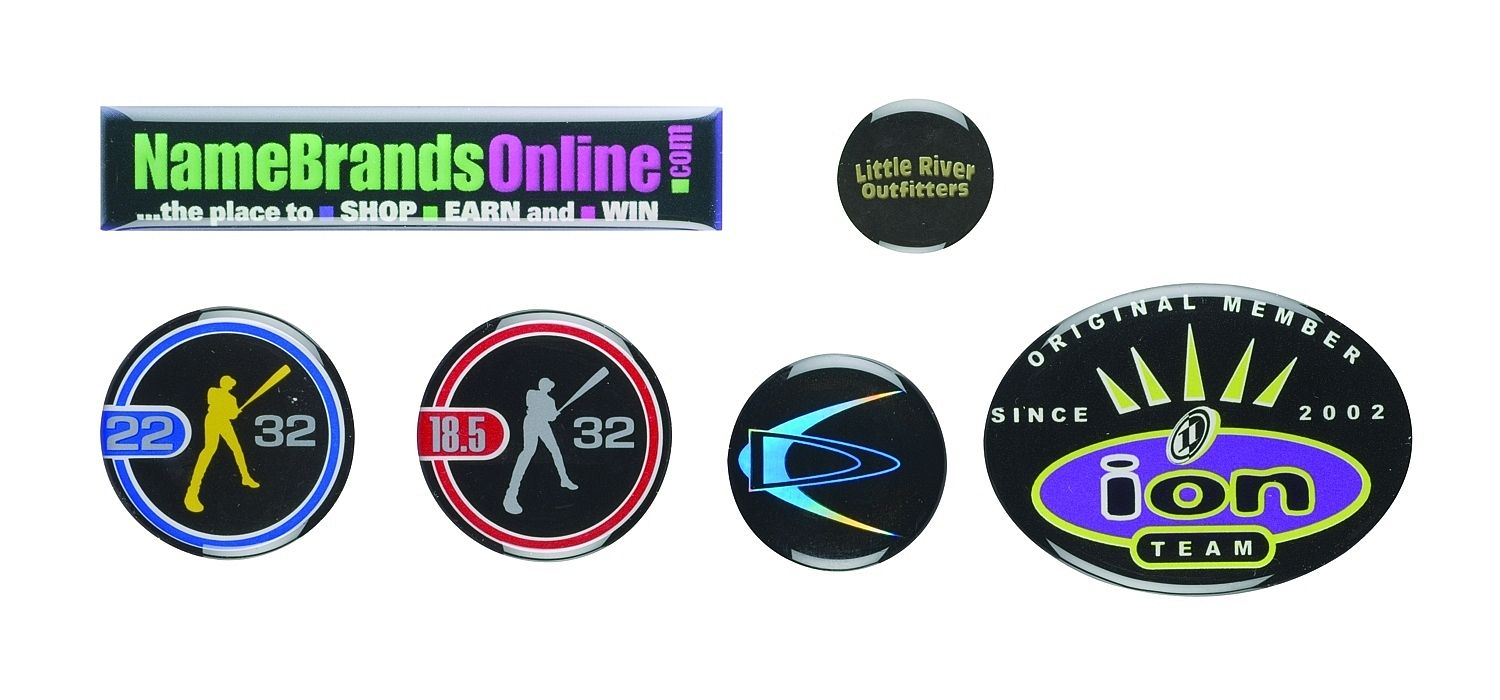 Ever wanted to brand flat, hard-surfaced items like Refrigerators, Computers, Keyboards, Toilets, Washers, Dryers and even Auto bumpers? Well… we have the solution! StickerDOMES™!
Made of resilient and memory resin, we print from 1-full color process on many product and then pour a clear resin on top to seal it. Most shapes can be done, but check first.
StickerDOMES™….your flat hard-surface branding solution
Minimum: 1000
Quick StickerDomes Quote
Enter in your product information below, and we will have a quote to you within 24 hours. It's that simple!
WHY NOT LET US MANUFACTURE YOUR CUSTOM PRODUCTS TODAY