Genuine 100% Silicone Wristbands
These are Safe and 100% genuine silicone – stay away from imitations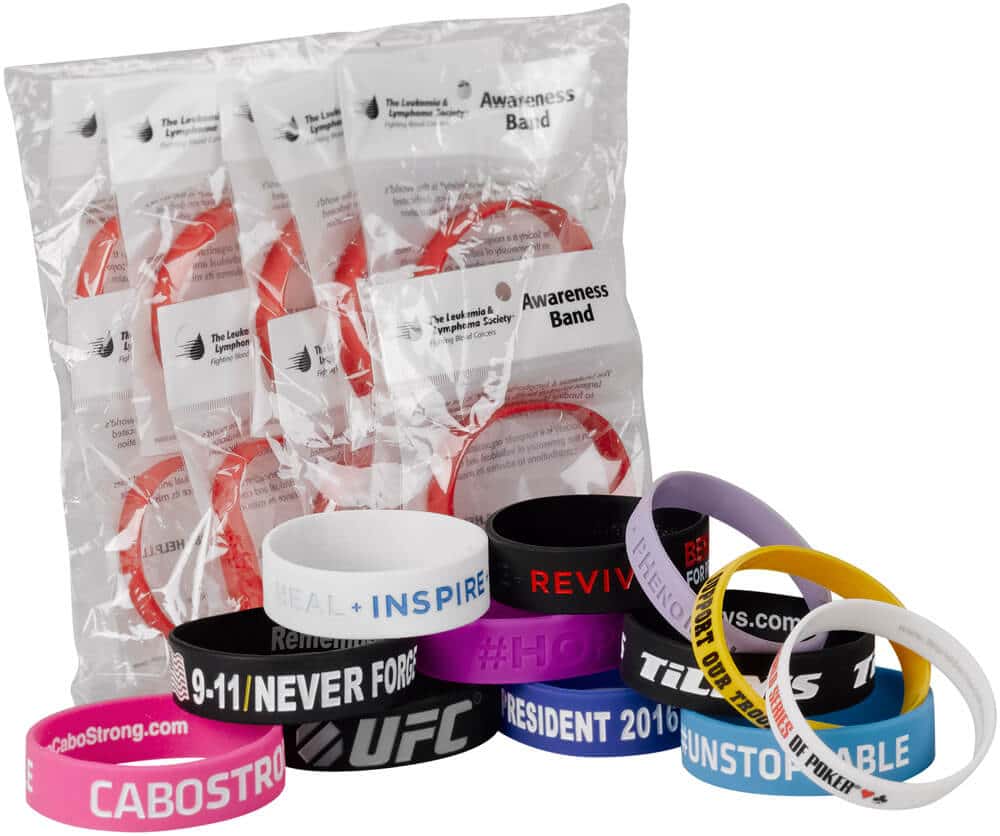 With over 20,000,000 made over the past years, we know Silicone Wristbands like the "back of our hand!".
Offering Debossed, Colorfilled, Screen-printed, Embossed, Rhinestone studded, Glow, Reflective and more, we are one of the only factories that still make REAL silicone and not imitation Latex or Rubber (which causes allergic reactions). Go with the Genuine Silicone…it's safer.
As a direct-importer of Rubber, PVC and Technical trims since 1983, we have geared up our production to accommodate the HOTTEST NEW PROMOTIONAL & RETAIL PRODUCT….. the Original, Debossed, 100% Silicone wristband!! (not latex or Soft PVC like many are offering at lower prices).
The hottest promotional & fundraising item used by The Lance Armstrong Foundation to raise over $70 MILLION+ can now be made to your custom specifications!!
Minimum: 500 wristbands
Quick Silicone Wristbands Quote
Enter in your product information below, and we will have a quote to you within 24 hours. It's that simple!
WHY NOT LET US MANUFACTURE YOUR CUSTOM PRODUCTS TODAY