Utensil Buddy™
Raising Silverware to a new level and keeping pesky germs off your utensils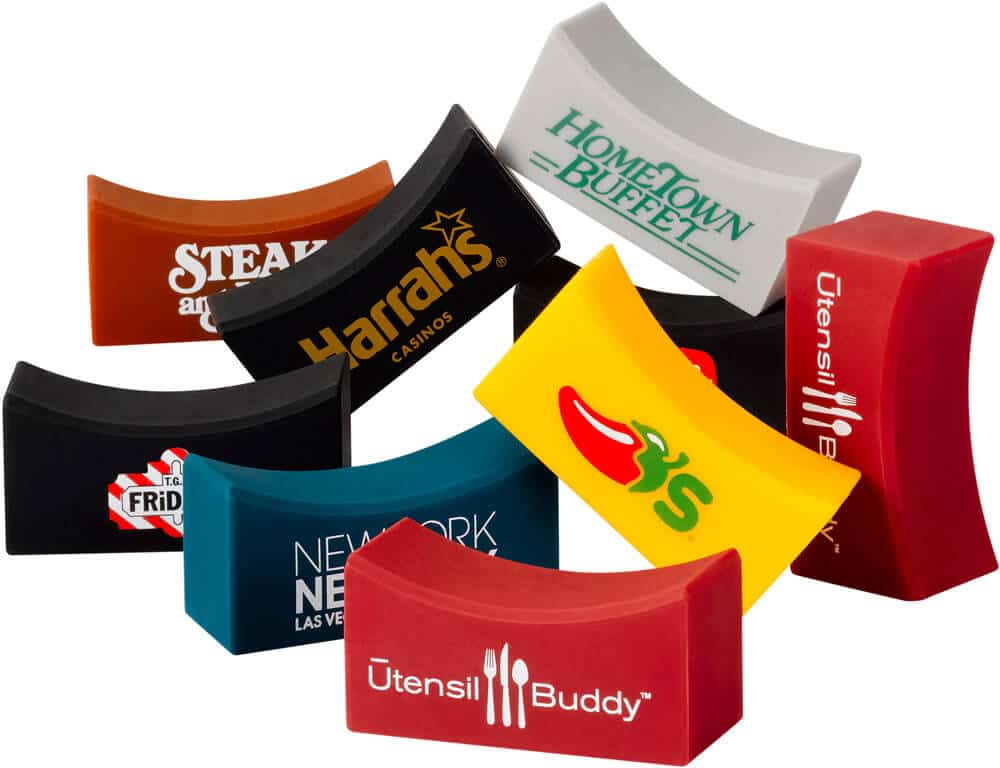 How many times have you been out to eat and noticed the "one-wipe, white Towel dance" that never seems to get cleaned?
Yup…we did too and created the Utensil Buddy™ to keep silverware safe, clean and off the table.
Made of Food-Grade Silicone, it's a great way to promote and bring back restaurant business over and over. This is a no brainer!
Utensil Buddy™ – keeping America healthier… one diner at a time!
Minimum: 500
Quick Utensil Buddy Quote
Enter in your product information below, and we will have a quote to you within 24 hours. It's that simple!
WHY NOT LET US MANUFACTURE YOUR CUSTOM PRODUCTS TODAY