With the COVID-19 virus spreading all over the world, business owners and consumers alike continue to hear about the three key things that can help slow the spread: Washing hands regularly and thoroughly, keeping at least 6 feet of distance when interacting with other people and wearing a mask.
And while hand-washing and social distancing are fairly straightforward, it can be difficult to know which type of mask to wear. With popular options including neck and face gaiters, bandanas, face shields and masks with filters or valves, it can be tough for anyone to know which is best. In fact, in recent studies, some of these options have been shown not to be among the safest masks to wear.
They key is to look for at least a two-ply fabric mask, with three-ply being even better. Covering the nose is crucial, as well, since the virus is spread by both the nose and mouth. Other key points include the fit of the mask overall, the elastic ear loops and, most of all, if the mask has been tested or not—and most masks are not.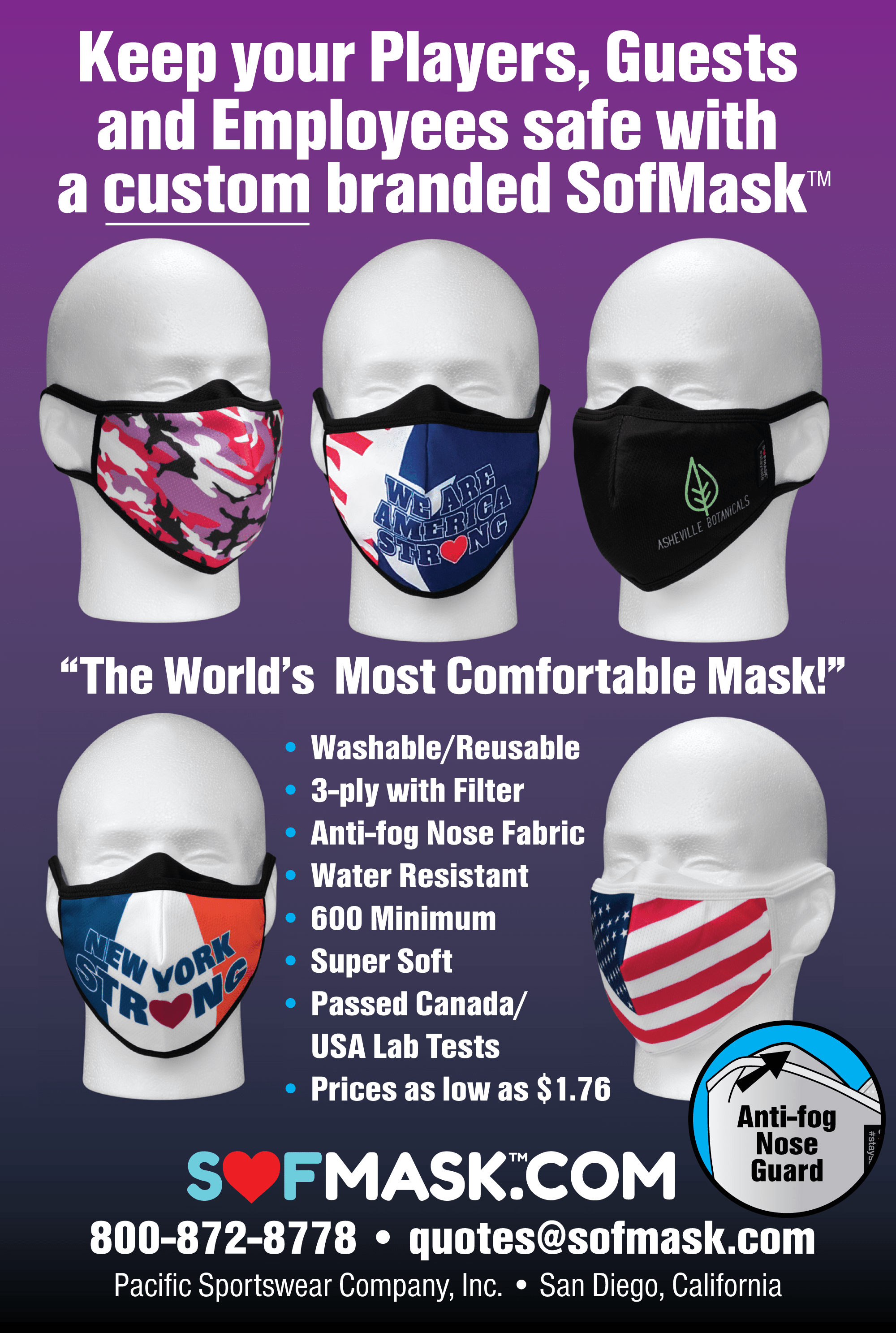 N95 masks have been cited as being the best option, but they can be hard to come by. Another option that businesses can choose, however, is the SofMask. Touted as being the most comfortable mask in the world, the SofMask is also washable, reusable, water-resistance and features a proprietary anti-fog nose fabric. It can also be branded with embroidery, screen printing or full-color dye sublimation—perfect for customizing staff masks and reinforcing branding. The SofMask has also been tested in the United States and Canada for various protocols and has passed.
To learn more about the SofMask or to get started with an order of completely customizable masks, click here.