Introduction
Unleashing the power of custom patches can set your business or organization apart. Custom patches offer a unique way to enhance branding, boost employee morale, commemorate events, and even express personal creativity. However, with several options available, selecting the best patches for your needs can be overwhelming. This comprehensive guide will help you navigate the world of custom patches, ensuring you make the best choice for your business. In this article, we will explore the importance of custom patches, delve into the various types available, discuss the factors to consider when choosing custom patches, and finally, reveal how companies like Pacific Emblem can help you achieve your goals. So, ready to stitch your success story with custom patches? Let's dive right in.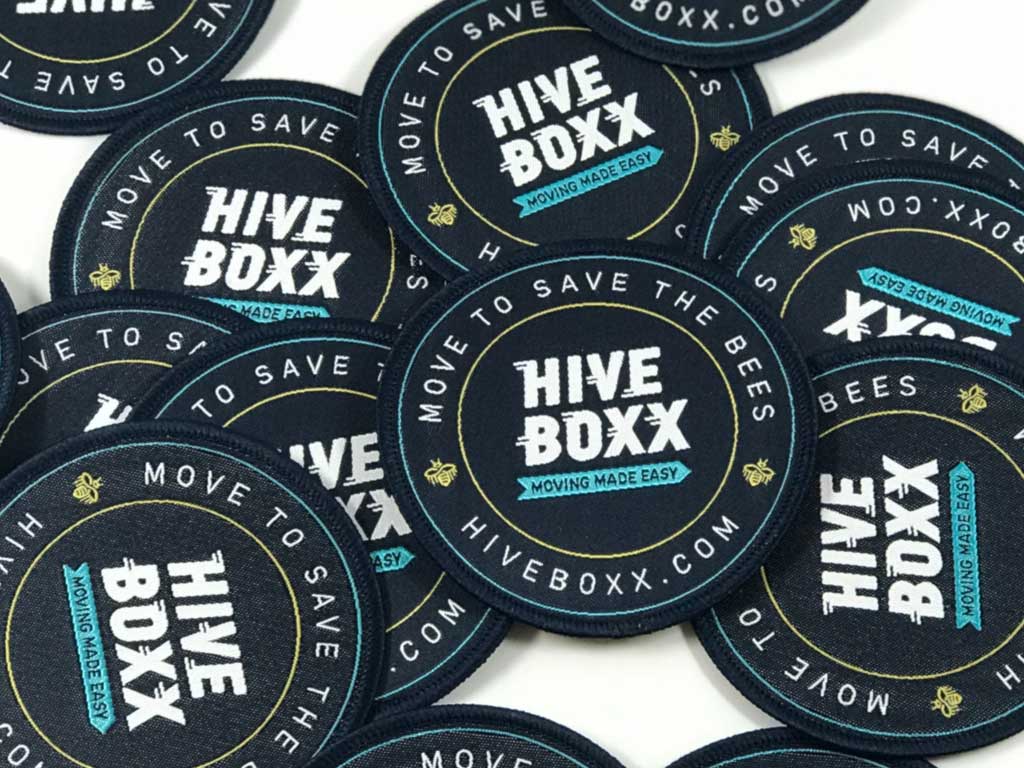 Understanding the Importance of Custom Patches
Custom patches might seem like a small detail, but they can make a big impact. More than just a decorative element, they play a vital role in enhancing your brand's image, recognizing your employees, commemorating events, and expressing personal style.
Branding and Identity
Custom patches act as a potent signifier of your brand's identity. They help to increase brand visibility and recognition, making your brand more memorable to your audience. This is why many businesses, schools, and organizations invest in custom patches from trusted suppliers like Pacific Emblem. By incorporating your logo or brand name into a patch, you create a powerful visual cue that can be attached to uniforms, promotional items, and more.
Employee Recognition
Custom patches can also be used as a tool for employee recognition. When employees wear patches that represent their company, it not only fosters a sense of unity and belonging but also instills pride in their work. Companies can also use patches to recognize employee achievements, years of service, or specific roles within the organization, boosting morale and motivation.
Event Commemoration
Whether it's a sports tournament, a company milestone, or a charity event, custom patches serve as a tangible reminder of significant events. They can be given out as souvenirs, helping to prolong the memory of the event and strengthen bonds among participants. Companies like Pacific Emblem can help you design and create unique patches that perfectly capture the spirit of your event, leaving a lasting impression on attendees.
Personal Expression
Lastly, custom patches allow for personal expression. They are a creative way for individuals to showcase their interests, hobbies, or personal mottos. From motorcycle clubs to scout troops, custom patches allow members to express their individuality while still feeling part of a larger community.
In essence, custom patches are a small detail with a big impact. They help to create a strong brand identity, foster team unity, commemorate special events, and allow for personal expression. Understanding their importance is the first step towards choosing the best custom patches for your needs.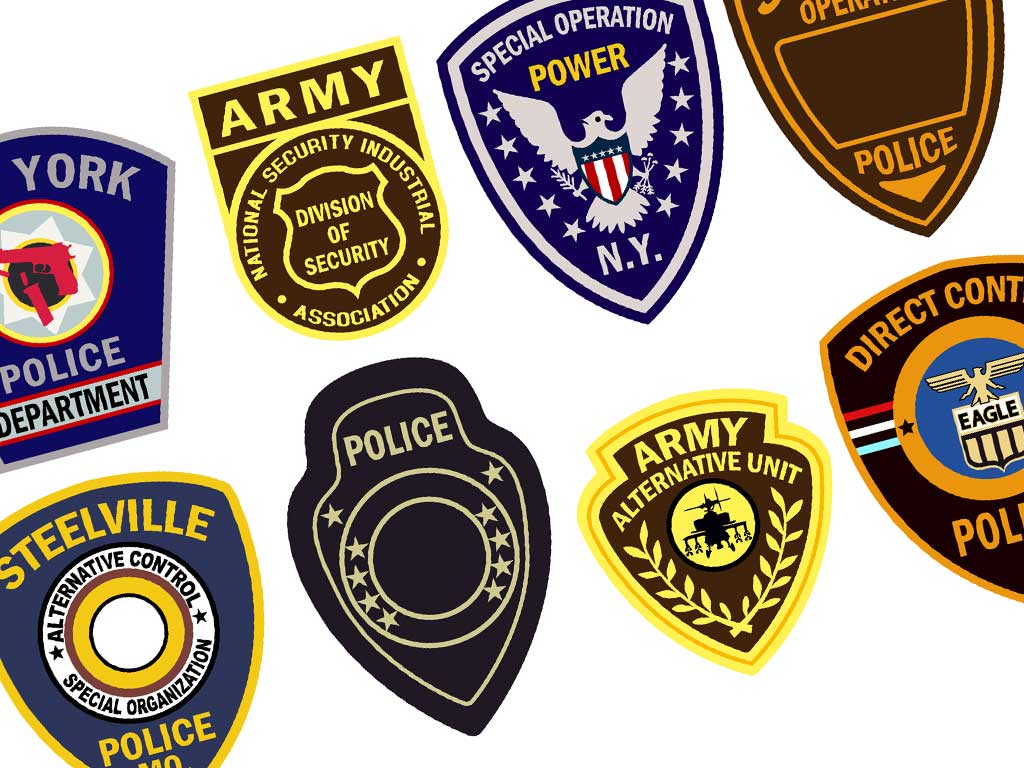 Types of Custom Patches
When it comes to custom patches, one size doesn't fit all. There are various types of patches available, each offering a unique look and feel. The type of patch you choose will depend on your particular needs, design preferences, and budget. Let's explore the different types of custom patches to help you make an informed decision.
Embroidered Patches
These are the classic patch style, offering a traditional and tactile feel. They are made by stitching threads onto a fabric backing, creating a distinctive 3D appearance. Embroidered patches are perfect for simple designs and bold colors. They offer a high level of detail and durability, making them a popular choice for military units, sports teams, and motorcycle clubs.
Woven Patches
Woven patches are similar to embroidered patches, but they have a lower profile and offer a greater level of detail. They are made by weaving threads together, similar to how fabric is made. This process allows for a higher resolution, making woven patches ideal for intricate designs. They are perfect for name patches or designs with small text.
PVC Patches
These are modern patches made from a soft and flexible rubber material. PVC patches are durable, waterproof, and can be molded into any shape or size. They are ideal for outdoor gear, such as backpacks and jackets, due to their resistance to weather conditions. With a variety of colors and finishes available, PVC patches offer a unique and modern look.
Leather Patches
For a vintage or rustic look, consider leather patches. They are typically embossed, debossed, or laser engraved with your design. Leather patches add a touch of sophistication and are commonly used on high-quality clothing or accessories, like hats, bags, or premium jeans.
Photo Patches
Photo patches use a special process to print your design directly onto the patch. This allows for full-color, photorealistic designs. They are perfect for intricate designs with gradients or a large number of colors. Photo patches are ideal for businesses or organizations wanting to replicate a logo or image precisely.
Bullion Patches
For a touch of luxury, consider bullion patches. They are handcrafted with wire threads and beads, offering a high level of detail and a 3D effect. Bullion patches are often used for formal uniforms, country clubs, and fraternal organizations.
Choosing the right type of patch is crucial to achieving the desired look and feel for your brand or organization. By understanding the differences between these types of patches, you can ensure that you choose the best custom patches for your specific needs.
Factors to Consider When Choosing Custom Patches
When it comes to selecting custom patches for your business or organization, there are a variety of factors to consider. By taking these into account, you can ensure that your patches truly reflect your brand's identity and meet your specific needs.
Material
The material of your patch plays a crucial role in determining its appearance and durability. For a traditional and detailed look, embroidered patches made from high-quality thread are a great choice. Alternatively, woven patches are ideal for intricate designs due to their tight weaving process. For a modern and durable option, PVC patches are a versatile choice, while leather patches provide a sophisticated and rugged aesthetic. Lastly, photo patches can capture detailed images, and bullion patches offer a luxurious, handcrafted look.
Size
The size of your patch will depend on its purpose and where it will be placed. For instance, patches intended for hats or lapels will typically be smaller than those designed for jackets or bags. Ensure the design will still be clear and impactful at the chosen size.
Design Complexity
The complexity of your design also needs to be considered. Complex designs may require more detailed patch types like woven or PVC patches. However, if your design is simple and bold, an embroidered or leather patch may be more suitable. It's important to work with a provider like RSD that can offer guidance on the ideal patch type for your design.
Backing Options
The method by which your patch will be attached to clothing or accessories should also be considered. Iron-on backing is durable and easy to apply, but requires a heat source. Velcro backing allows for easy removal and reattachment. Plastic backing provides a strong hold, but needs to be sewn on. Finally, adhesive backing is easy to apply but may not be as durable as other options.
Quantity
Finally, consider the quantity of patches you need. Some providers may require a minimum order quantity, while others, offer custom patches with no minimum order. This allows you to order the exact number of patches you need, whether it's one hundred or a thousand.
By considering these factors, you can ensure you choose the best custom patches that accurately represent your brand, fit your budget, and meet your specific needs.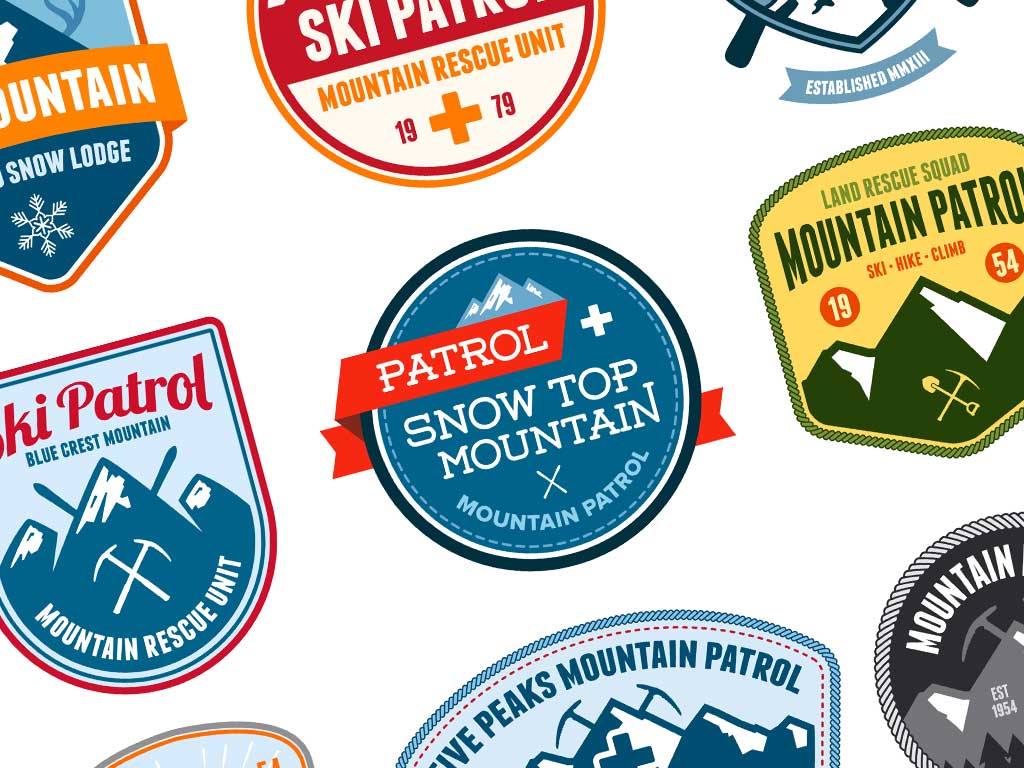 How Pacific Emblem Can Help
When it comes to creating high-quality custom patches, Pacific Emblem stands out as a top choice for businesses and organizations. With a rich history that spans over three decades, Pacific Emblem has become a trusted source for custom patches and emblems. The company's success is rooted in its commitment to experience, quality, innovation, and timely deliveries.
Experience and Expertise
Pacific Emblem's talented team of "embroidery artists" boasts years of experience in developing award-winning designs and logo patches. They will assist in creating a beautiful patch that will be worn with pride. Whether you provide a rough sketch, existing graphic or merely a design idea, Pacific Emblem's design team will do all the artwork necessary to create an emblem that perfectly represents your brand.
Quality and Affordability
Pacific Emblem's commitment to quality is unwavering. The company uses the highest quality materials and the latest technology to create custom patches that are durable and visually stunning. Despite offering top-notch quality, Pacific Emblem manages to keep its prices competitive, providing customers with exceptional value for their money. The company also offers a 100% satisfaction guarantee, ensuring that you're completely satisfied with your patch design before your order goes into production.
Innovation and Uniqueness
Innovation is at the heart of Pacific Emblem's operations. The company offers a wide variety of patch options, including embroidered patches, woven patches, PVC patches, and more, allowing you to choose the type that best suits your needs. Moreover, Pacific Emblem is capable of creating patches in nearly any size, shape, and color you can imagine, ensuring that your patches are as unique as your business.
On-Time Deliveries
Pacific Emblem understands that timely deliveries are crucial for businesses and organizations. The company prides itself on its ability to meet tight deadlines without compromising on quality. With Pacific Emblem, you can rest assured that your custom patches will be delivered on time, every time.
By choosing Pacific Emblem for your custom patches, you're not only getting a high-quality product, but also a partner that understands your needs and is committed to helping you achieve your goals. Whether you're looking to enhance your brand, recognize employees, commemorate events, or express your unique style, Pacific Emblem has got you covered.
Ordering Process for Custom Patches
Getting customized patches for your business or organization is a simple, straightforward process when you work with seasoned professionals like Pacific Emblem. The process involves three main steps: submitting your design, approving the digital proof, and receiving your order.
Submitting Your Design
The first step involves sending in your design. This could be in the form of a logo, a sketch, or even a simple idea in your mind. You don't need to worry if you're not sure where to start. The experienced graphic artists at Pacific Emblem can work with any format, turning your vision into an attractive embroidered patch. The team is there to guide you through the design process, ensuring your ideas are fully realized in the final product.
Approving the Digital Proof
Once your design is received, the Pacific Emblem team will get to work creating a digital sample of your patch. This digital proof will be sent to you for approval to ensure everything looks just right before production begins. Customer satisfaction is paramount, so production won't proceed until you're completely happy with the design. This step ensures that the final product is exactly what you envisioned, avoiding any potential disappointments or mismatches.
Receiving Your Order
After you've approved the digital proof and the payment has been made, the final production of your patches begins. At this point, all you need to do is sit back and wait for your custom patches to be delivered straight to your door! Pacific Emblem offers a 100% Customer Satisfaction Guarantee, which means that if you find any defect in workmanship or materials, they'll replace it at no extra cost.
This straightforward and customer-centered ordering process makes it easy for businesses and organizations to get the custom patches they need. With professional guidance at every step, you can be confident that you'll receive high-quality patches that fully meet your expectations.
Conclusion
In the world of branding and business, custom patches offer an impressive array of benefits. They play a crucial role in enhancing brand identity, promoting employee recognition, commemorating events, and allowing personal expression. The spectrum of patch types, from embroidered and woven to PVC, leather, photo, and bullion, provides a multitude of options to perfectly match your specific needs.
When selecting the right patches for your business, remember to consider the material, size, design complexity, backing options, and quantity. Each of these factors will significantly impact the final product and its suitability for your intended purpose.
Nevertheless, choosing the perfect patch can seem overwhelming. That's where Pacific Emblem steps in. With their extensive experience, dedication to quality and affordability, and commitment to timely deliveries, they take the stress out of the equation. Their innovative approach ensures that your patches will be unique and attention-grabbing.
The ordering process is straightforward and customer-centric, offering professional guidance at each stage. From submitting your design to approving the digital proof and finally receiving your order, Pacific Emblem ensures a seamless experience.
In conclusion, custom patches are a potent tool in your branding arsenal. Whether you run a small business, a multinational corporation, a nonprofit organization, or a sports team, these versatile embellishments can significantly enhance your brand visibility and identity. So why wait? Start your custom patch journey with Pacific Emblem today and experience the difference that top-notch quality and exceptional service can make.
WHY NOT LET US MANUFACTURE YOUR CUSTOM PRODUCTS TODAY